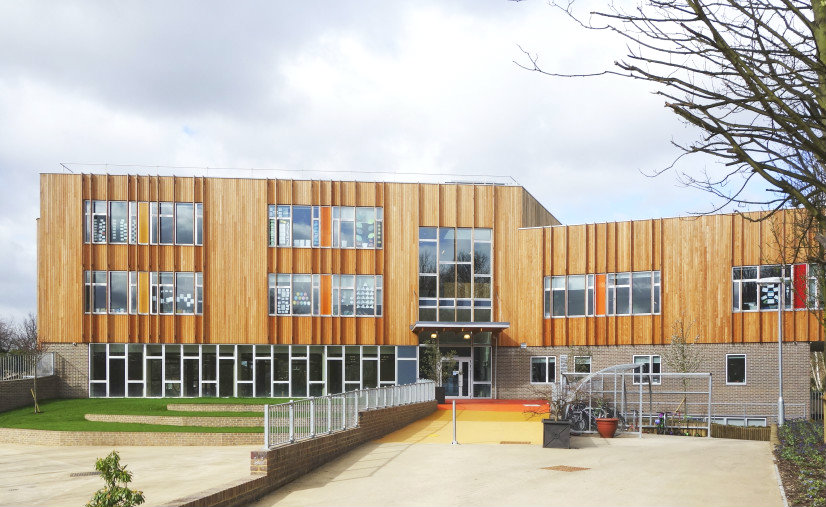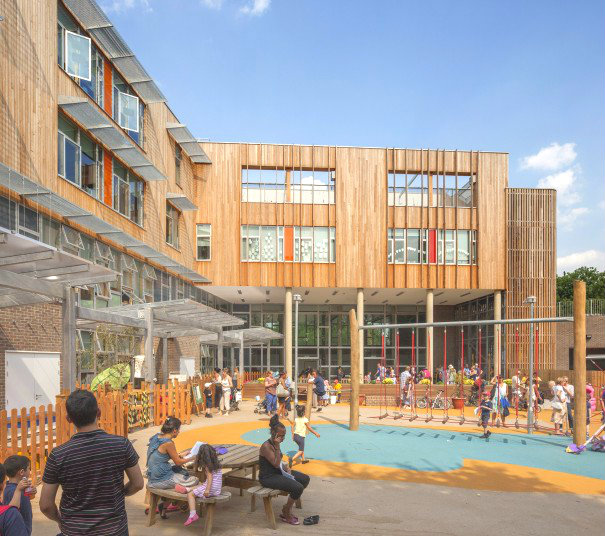 Dates:
2010-2013
Client:
London Borough of Islington Willmott Dixon

Architect:
Penoyre and Prasad

Contractor:
Willmott Dixon Construction

Location:
Crouch Hill, London
Description:
Ashmount Primary School is a community school in the London Borough of Islington. Ashmount is a 2 -form entry primary school with a nursery. The project turned a piece of Metropolitan Open Land into a carbon-negative development including new buildings for the relocation of Ashmount Primary School, Bowlers Nursery and the refurbishment of the Cape Youth Centre include an ecology centre, all set within a new community park.
The school has been designed with light and airy classrooms, a glass fronted library, a roof-top playground, growing spaces, sports facilities and the latest ICT equipment.

Key FFE:
Specification, procurement and delivery of ff&e.

Project Value:
£10m

FFE Value:
£200,000

Number of Pupils: